Mechanical resins have a thickness of 3-4 mm and are highly recommended for high performance floors and high foot traffic thanks to the resistance offered to the impacts.
The compact is a two-component epoxy binder with excellent mechanical properties, developed for the realization of pavements resin with aggregates by compacting system. It is suitable for making the base layer and the sealing system, providing a very clean, durable and easy to clean floor. Its non-slip finish and leveling effect make it special for very passable soils entertainment areas, shopping malls, schools and shops.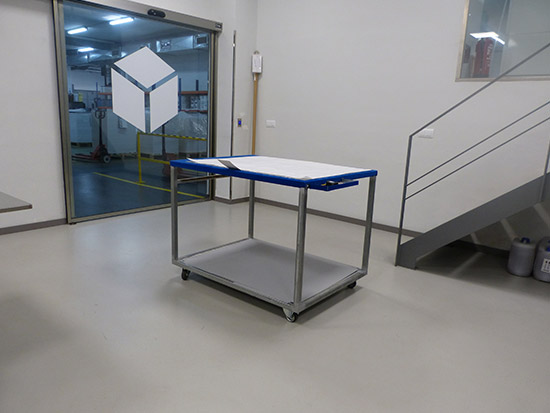 Data Sheet
PRODUCT DETAILS
Mechanical resin is an epoxy binder with two component, developed for the realization of pavements arid color applied using compact system. It is suitable for making the base layer and the sealing system.
PROPERTIES
Depths of 3 to 4 mm.
Simple and fast machine application.
Clean and easy to clean flooring.
Decorative finish. Manufactured in a wide range of colors.
Excellent mechanical properties.
Excellent adhesion.
Resistance to a wide range of aggressive chemicals like dilute mineral and organic acids. Alkalis and solvents.
RECOMMENDED USE
Leisure areas.
Areas of high pedestrian traffic.
Store.
Malls.
TECHNICAL CHARACTERISTICS
Presentation:
Two-component epoxy resin.
Thickness
3 to 4 mm.
Dry Time 20 ºC & 65% H.R:
6 hours: initial cure. Curing total: 3 days.
Working time:
Approximately 30 to 50 minutes at 20. It may vary with environmental factors of temperature and relative humidity.
Smell:
Slight odor.
Useful life:
8 months from the date of manufacture.
Storage:
Indoor retain at temperatures between 10 and 35.
Store, tightly closed and separated from the floor dry and cool packaging.
Packaging:
18 kg metal pails Component "A" and 7 Kg component "B".
Substrate adhesion strength:
>30 kg/cm2, broken concrete.
Compressive strength:
300-400 kg/cm2 with aggregate color 1:6.
Flexural strength classification:
200-250 kg/cm2 with aggregate color 1:6.
PREPARATION OF THE BASE AND APPLICATION OF THE PRODUCT
Tools: Notched trowel, electric mixer, trowel epoxy resin.
Yield: About 1 kg / mm / m2 and 0.6 kg / m2 for sealing layer.
Base Preparation:
The substrate must be seated, level, dry, free of dust, grease and other impurities that might hinder the adhesion.
It is necessary that the substrate has a slightly rough or grip.
The holes and pores that the substrate could present should be properly sealed.
The electrical outlets, and other elements must be protected with lids and separated by limiters.
The porous substrates such as mortar or concrete to be applied by polymer bonding agent or primer, it is recommended priming in two layers. It should be applied when the primer have a slight tack, but ensuring it does not drag with the trowel.
On non-porous substrates (ceramics), perform a mechanical cleaning by abrasion and priming the surface with epoxy bridge saturated with dry adhesion
Product preparation and application:
They previously and intimately mixed, the two components A and B, using an electric mixer on low speed so as not to introduce much air.
Add quartz 1: 0.25 depending on whether it's hot or cold, you can vary this ratio, increasing it or decreasing in summer and in winter. Continue stirring until a completely homogeneous mortar.
It shall apply with a notched trowel at a rate of 1 kg / m2 to achieve the desired thickness.
Immediately after the applied mortar, sprinkle with quartz Resin Mechanics (aggregate of 0.8 to 1.4) to saturation (about 5 Kg / m2.), Taking care to completely cover the entire surface with a homogeneous distribution. Compacting the pavement with specialized machine (trowel battery for epoxy resin).
Once cured sealing the pavement with a layer of resin mechanics with Squeegee, leaving a staff of approximately 0.6 kg / m2.
For a matte finish is required after sealing applied foam roller probitano scratch-resistant matte, with a consumption is completely dry 50 – 80 g/m2.
Cleaning of tools: Tools are cleaned with solvent immediately after use.
Observations:
In case of spillage, collect the material with an absorbent material such as sawdust or sand.
Do not discharge into sewer, rivers, canals or floors on uncured.
PERSONAL PROTECTIVE EQUIPMENT AND PRECAUTIONS
Suitable gloves resistant protection.
Safety boots when handling and applying the product.
Knee for use in floor or surface where the legs support.
Safety glasses with side shields for protection mixing process.
Barbijo dust in the sanding process.
Avoid prolonged skin contact.
Do not eat.
Keep out of reach of children.
This product is for professional use only.
QUALITY GUARANTEE
IngreMic, S.L. ensures the quality of their product including the care and beautification, provided that IngreMic S.L. ensures the quality of their product including the care and beautification, provided that they respect and follow the instructions in this sheet.
These instructions are for the present state of our knowledge and provide general information about the application and features of our product.
conducting technical visits are recommended before starting a job to see the status of the bases and the viability of the project. In cases of doubt consult our technical service.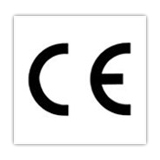 Security Files
SECURITY FILE
1. – Product
CONTINUOUS MULTI FLOOR QUARTZ COLOR EPOXY FLOOR CONTINUOUS 2-4 mm QUARTZ COLOR EPOXY MORTAR 3-4 mm
1.2 Product Use: Manufacture of resins.
1.3 Company identification: IngreMic S.L.Barcelona Road 278, Local 08210 Barbera del Valles Phone: 913 779 200
1.4 Contact: 931 817 228 Showroom IngreMic. Emergencies: 915 62 April 20 National Institute of Toxicology
Component A: Epoxy resin based formulated Bisphenol A / F
Component B: cycloaliphatic polyamine adduct.
Mixing ratio: 2/1 by weight 1.8 / 1 by volume
Pot-life 20 ° C: approx. 35 minutes.
Mixture density: 1.10 g / cc
Solid content: 100%
Application temperature: Minimum + 10 ° C / max + 30 ° C Adhesion:> 3 N / mm²
Drying time at 20 ° C (60% RH): Foot traffic: 24h
Traffic: 4 days / full: 7days
2. – Product composition / characteristics of the components:
MIXTURE
Stir to homogenize component A in its own container, adding component B and mixing with a stirrer at slow speed until smooth and homogeneous mass.
Consumption is approximate and will depend on the condition of the substrate.
Systems conform to the requirements of the European standard EN 13813-2003.
Other application systems consult the technical department.
HOW TO USE
The concrete substrate must be dry and free of dust, oils and fats. The resistance to surface tension should be> 1.5 N / mm² and moisture content
<4%. The concrete must submit an open porous structure for good penetration of the primer. It is recommended to prepare the substrate by shot blasting system.
The substrate must be above + 10 ° C and be 3 ° C above the dew point.
PRESENTATION
IngreMIc resins are supplied in batches:
– 12 kg (8 kg + 4 kg Comp A Comp B..)
– 300 Kg (2×100 + 1×100 Comp A Comp B..)
3.- Precautions:
It is necessary to ensure the impermeability of the water table stand against moisture.
If cured at low temperatures or when it is expected that the coating after a short time should be protected with a transparent coating polyurethane wet.
Do not add solvents or other products that may affect the final characteristics of the material.
Aggregates should be completely dry.
Check resistance to cleaning products on the material.
3.1. Washing Tool: Wash tools with solvent immediately after application.
3.2 Storage Conditions: Stored in their original containers, in dry conditions at temperatures between + 15 ° C and 25 ° C. No direct exposure to sunlight. The shelf life in closed container is 12 months.
3.3 Health and Safety: It must read and understand the material safety data sheet product. IngreMIc containing epoxy resins, can irritate the eyes and skin. In case of contact with eyes, rinse with plenty of water and seek medical advice. Use well-ventilated areas. Spill pick up the material with an absorbent material (sand, sawdust).
3.4 Service and Warranty: The information on this sheet is based on laboratory tests and our experience. Other applications of the product not comply with those set will not be our responsibility. It ensures that all products meet certain specifications in all their technical or safety data sheets. guarantee is given in case of defective goods remain our responsibility just replace the supplied material, excluding additional claims.
For further information consult our technical department.
3.5 Properties:
Excellent adhesion to the substrate.
Solvent-free.
High mechanical and chemical resistance.
Good wear resistance.
Waterproof, fats, oils.
Possibility of high thickness.
Decorative finishes.
Easy to clean.
4. First Aid:
Inhalation If a person has problems from inhaling large amounts of microcemento, you will be immediately transferred to a place outdoors. In case of respiratory arrest employ the method of cardiopulmonary resuscitation (CPR) Keep warm and at rest. Get medical attention as soon as possible.
Contact with skin If contact with the powder microcemento microcemento mixed with water or irritant, wash with water the affected part and if irritation persists seek medical advice.
Eye contact If the microcemento or cement mixed with water, gets into the eyes, avoid compression and the introduction of instruments to remove it. Flush with plenty of water and seek medical advice. Contact lenses should not be worn when working with this product unless adequate protection is used.
Ingestion: Do not induce vomiting and seek medical assistance. If the person is conscious give to drink plenty of water. Immediate medical attention required.
5. – Fire-fighting measures:
The resin is not flammable.
RESIN, in case of fire, does not limit the use of extinguishing agents.
6. – Measures in case of accidental spillage
6.1. Personal precautions: Avoid contact with eyes: Avoid contact with skin. Avoid breathing liquid. If liquid resin atmosphere using approved dust mask. Handle the product with waterproof gloves.
6.2. Precautions for environmental protection: Do not pour resin into sewers and surface waters.
6.3. Cleaning methods: No sweeping or blowing clean resin, using an appropriate method to avoid raising liquid. After curing, the resin can be evacuated and an inert residue. The water mixed with resin hardening takes 30 to 90 minutes.
7 – Handling and Storage:
7.1. Handling
The supply of this material is carried in bulk in tanks that are downloaded subsequently closed either by boat or big bags silos.
The silos for unloading the tanks must be equipped with a filtration system exhaust air.
In the premises where the product is handled should ensure good ventilation.
Avoid spilling liquid during handling.
Avoid direct contact of the resin with the skin and mucous membranes.
Observe good personal hygiene.
Do not eat while handling the product.
7.2. Storage
You do not need any special precautions for the safe storage bags protect paper from moisture to avoid breakage and subsequent spillage of the product.
Keep out of the reach of children.
8 – Exposure controls:
8.1. Exposure limit values
The current occupational exposure limits for cement are set by the Limit Values
Daily environmental exposure as RD 374/2001 of 6 April: VLA / ED (8 hours) = 10 mg / m3.
8.2. Occupational exposure controls
Respiratory protection: In the presence of cement dust in the air using specific mask particles.
Skin protection: Wear waterproof gloves, for use in aqueous mixtures
Wear appropriate clothing adapted to the type of work and protect the skin from projections wet cement paste.
When you have to work kneeling waterproof knee it is recommended.
Eye protection: Wear eye protection if approved spill risk projection liquid or paste on the eyes.
9 – Stability and reactivity:
Stability: The product is stable
Conditions to avoid: Moisture can cause the resin to break down.
Materials to avoid: None
Hazardous decomposition products: None
10. – Toxicological information:
Inhalation: The cement may cause irritation of the respiratory tract. The cement may cause irritation of the nasal mucosa. In extreme cases there has been an erosion of the mucosa.
Ingestion: In case of significant ingestion, cement can cause irritation of the digestive tract, causing abdominal pain.
Skin contact: Cement may irritate the skin its aqueous solutions have a high pH and may even cause caustic burns to significant exposures.
Eye contact: If cement enters the eyes can cause conjunctivitis, irritation of the eyelids (blepharitis) and cause injury to the eyeballs.
Chronic skin disease: For prolonged unprotected, as fisurativas dermatitis lesions, ulcers, hyperkeratosis, usually in the fingers may occur.
11 – Ecological Information:
Ecotoxicity: Accidental cement spill in water can cause a rise in pH. The set cement is a stable material that fixes its compounds and makes them insoluble.
Mobility: None.
Persistence and degradability: None.
Bioaccumulation potential: None.
Other adverse effects: None.
12 – Disposal considerations:
The microcemento can be removed like other construction wastes and stored in compliance with the regulations.
13 – Transport information:
No dangerous goods according to transport regulations.
15 – Regulatory Information
Hazard Symbol: Xi (irritant)
Main components: epoxy resin.
R phrases:
R36 / 37/38: Irritating to eyes, respiratory system and skin.
S phrases: S2:
S2: Keep out of reach of children.
S 24/25: Avoid contact with eyes and skin.
S26: In case of contact with eyes, rinse immediately with plenty of water and seek medical advice.
S37 / 39: Wear suitable gloves and eye protection / face protection.
15. – Other information:
It is your responsibility to take the appropriate protective measures.
The information provided in this document is given according to the data available at the time of the review of the same.
Quality guarantee
IngreMic ensures the quality of their products including the care and embellishment, provided that it respects and it follows the instructions in the respective data sheets. In turn, we certify the excellent quality that the raw material uses and its components.
To do this, we do test and periodic essay tests all our materials, as well as quality control for all construction processes.
The working methods of our workers in the works conform to the technical requirements for reforms, according to the relevant technical standards. As well as the tools and machinery used both in the application, distribution and manufacturing.
We are a company focused on personalized service to the customer and therefore IngreMic guarantees the job done in a transparent manner.
Our showrooms and factories have all the necessary conditions to offer a personalized service and optimal care, offering maximum comfort and safety. We have an excellent technical team, continued decorative coatings experts who are on hand to advice on any proposal or doubt.
These instructions are for the present state of our knowledge and provide general information about our products and our company.
Personalize your business
IngreMic offers to help clients identify their preferences and needs, advising at all times so that the final project is the identity you want.
Your machine application is simple and quick thanks to its excellent adhesion, avoiding very showy reforms. In turn, it is manufactured in a wide range of colours and finishes so you can give your personal touch to the space.
Get your quote