Especially for leveling, smoothing and reform industrial flooring with moderate to heavy traffic.
Its thickness is between 5 and 30 mm with a composition of hydraulic binders, polymer resins, fiberglass, aggregates and additives.
Industrial mortar provides the pavement technical facilities necessary to have a high strength wear.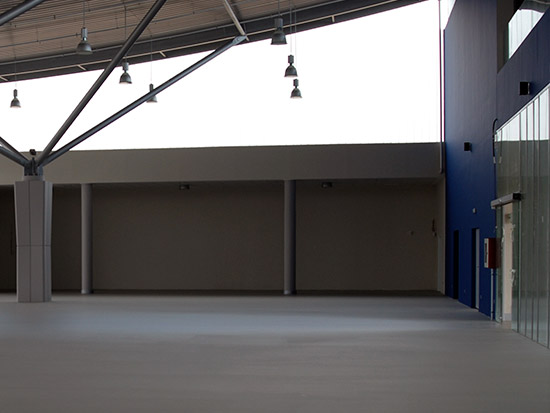 Data Sheet
PRODUCT DETAILS
Industrial Self-leveling is a pumpable self-leveling mortar, quick-setting cement-based polymer modified with high wear resistance for use in industries with moderate to heavy traffic. The layer thickness is between 5 and 30 mm.
According to EN 13813 for floors subjected to intense mechanical stress in industrial facilities Industrial Self-leveling is classified as CT-C30-F7 and abrasion resistance RWA1, according to UNE-EN 13813, Annex ZA1.1 standard.
PROPERTIES
Thickness between 5 and 30 mm.
Great power leveling.
Rapid setting and fast commissioning.
Self-supporting capacity (minimum 25 mm).
Armed with fiberglass.
Great durability under high mechanical loads.
High resistance to abrasion.
Pumpable.
Shrinkage compensated.
Time of coating:

Tiling, carpeting: 8-12 hours.
Parquet, plastic: 12-24 hours.
Resins: 48 hours (winter) – 24 hours (summer).
RECOMMENDED USE
Industrial Self-leveling is designed for use in industrial environments, both new floors and in renovation projects. It is used for leveling and smoothing of soil under conditions of heavy traffic and abrasion, in facilities such as factories, production areas and warehouses. Especially suitable for renovating garages, industry and repairing substrates in disrepair. Highly suited to be coated with epoxy paints, polyurethanes, linoleum, PVC, carpet, parquet, etc. This product must be used indoors only.
TECHNICAL CHARACTERISTICS
Presentation:
Cementitious powder.
Thickness:
5 mm to 30 mm.
Solubility:
Partially soluble in water.
Dry Time 20 ºC & 65% H.R:
For foot traffic: 2-4 hours.
Light traffic: after 24 hours.
Public traffic: after 7 days.
Drying time before coating:
Tiling, carpeting: 8-12 h.
Parquet, plastic: 12-24 h.
Resins: 24 h in summer and 48 in winter.
Working time:
Approximately 15 to 20 minutes at 20 ° C. It may vary with environmental factors of temperature and relative humidity.
Smell:
Slight odor.
Useful life:
9 months from the date of manufacture, in closed and protected from moisture original container.
Storage:
Indoor retain at temperatures between 10 and 35.
Store, tightly closed and separated from the floor dry and cool packaging.
Packaging:
Bags of 25 kg.
Substrate adhesion strength:
>1,0 MPa (N/mm2).
Compressive strength after 28 days:
C30, 32 MPa (N/mm2) EN 13892-2.
Classification bending strength after 28 days:
F7, 5 MPa (N/mm2) EN 13892-2.
Shrinkage after 28 days:
< 0,4 mm/m EN 13454-2.
Reaction to fire:
A1fl, EN 13501-1.
Slip resistance:
Clase 2.
PREPARATION OF THE BASE AND APPLICATION OF THE PRODUCT
Tools: Notched trowel, mixing pump, spiked roller.
Yield: Approximately 1,70 kg/mm/m2.
Preparation of the base:
The substrate must be seated, dry, free of dust, grease and other impurities that might hinder the adhesion.
If necessary, the substrate should be treated mechanically by blasting or mechanical abrasion.
The holes and pores that the substrate could present should be properly sealed.
The electrical outlets, and other elements must be protected with lids and separated by limiters. The porous substrates such as mortar or concrete to be applied by polymer bonding agent or primer, it is recommended priming in two layers.
On non-porous substrates (ceramics), perform a mechanical cleaning by abrasion and priming the surface with epoxy bridge saturated with dry adhesion.
Product preparation:
Make a mixture of the powder component with clean water using an electric mixer or machine to pump at a rate of 5.25 liters per bag of 25 kg.
If you must manually add the first container liquid and then slowly go pouring the powder, while mixing with the propeller until a homogeneous mixture is made.
If pumped flow properties of the product should be checked by a flow test (245-250 mm diameter / standard cone) before and during pumping, using a flow meter and a plate ring.
Excess water causes separation and weakens the strength of the mortar surface. Therefore, no excessive addition of water to the dough.
Application:
The mortar should be pumped or discharged on the substrate sections. Each new section must be applied to the above as quickly as possible. The maximum width of the pumping area varies between 6 and 8 meters, depending on the capacity of the mixing pump and the layer thickness required. The areas of greatest extension may be temporarily divided by delimiters. always draw a straight line before hitting the anchor to the substrate.
Immediately after pumping and with the help of a notched trowel, you can facilitate the process of self-leveling mortar and remove surface bubbles and wakes produced by the movement of the hose. Subsequently, we may use a spiked roller (barb length 20-30 mm) to eliminate any entrapped air in the mortar.
Cleaning of tools: Tools can be cleaned with water immediately after use. Cured material must be removed mechanically.
Subsequent treatments:
The surfaces are fresh application must be protected from drafts, direct sunlight and heat. During application and during the post this week, the interior temperature must exceed 10 ° C.
Conduct a surface sanding and before applying the final coating (such as epoxy resins, polyurethanes, linoleum, PVC, sucked…
Observations:
Must be worn round seal and it is advisable to cut the structural joints of the concrete. In case of doubt on the application, the substrate or the construction characteristics of the product, consult the specialist.
The product hardens after mixing with water and can be discarded as waste construction, in the same manner as mineral mortars.
PERSONAL PROTECTIVE EQUIPMENT AND PRECAUTIONS
Suitable gloves resistant protection.
Safety boots when handling and applying the product.
Knee for use in floor or surface where the legs support.
Safety glasses with side shields for protection mixing process.
Barbijo dust in the sanding process.
Avoid prolonged skin contact.
Do not eat.
Keep out of reach of children.
This product is for professional use only.
QUALITY GUARANTEE
IngreMic S.L. ensures the quality of their product including the care and beautification, provided that they respect and follow the instructions in this sheet.
These instructions are for the present state of our knowledge and provide general information about the application and features of our product.
conducting technical visits are recommended before starting a job to see the status of the bases and the viability of the project. In cases of doubt consult our technical service.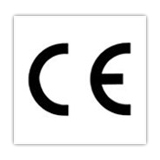 Security Files
SECURITY FILE
According to Royal Decree 255/2003 of 28 February. (BOE 03/04/2003) Revision No. 2, February / 2004
1. – Product
| | |
| --- | --- |
| Certified designation market | UNE-EN 197-1 |
| Portland cement with limestone, CEM II / A-LL 32.5 N | CEM II / A – LL |
| White Portland Cement BL II / A- LL 52.5 R | CEM II / A-LL |
1.2 Product Use: Manufacturing microcement 1.3 Company identification: IngreMic S.L. Barcelona Road 278, Local 08210 Barbera del Valles Phone: 913 779 200 1.4 Contact: 931 817 228 Showroom IngreMic Emergencies: 915 62 April 20 National Institute of Toxicology
2. – Product composition / characteristics of the components:
Microcemento is composed of cement clinker and other components in different proportions by weight according to the following table UNE-EN 197-1: 2000 The main components in addition to clinker must be declared in the designation of the cement (I see section 8). And also with the required amount of calcium sulphate to regulate the setting, so that the S03 content in the cement does not exceed 4.5% COMPOSITION BL 22.5 X UNE 80305: 2001; at least 40% of cement clinker, a maximum of 1% of organic matter, if any, and other inorganic materials. Components:
Clinker: EINECS 266-043-4 (NºC.A.S. 65997-15-1) is composed mainly of silicate, calcium aluminate and ferritoaluminato small amounts of free lime, magnesium oxide, sodium, potassium and calcium sulfate.
pozzolan.
siliceous fly ash (C.A.S. No. 68131-74-8)
steel slag (C.A.S. No. 65996-69-2)
limestone, and
calcium sulfate: as gypsum (NºC.A.S. 10101-41-4)
3.- Hazards Identified:
3.1. Classification of the preparation Irritant (Xi) 3.2. Main hazards to human health
Skin contact:
It can cause skin dryness followed by mild irritation
Microcemento in contact with moist skin or cement mixed with water:
May cause more severe skin effects including skin cracking. Longer exposure can cause more severe effects in the form of caustic burns due to its high pH
Eye contact:
It can cause mild eye irritation
Cement dry lot or projections of cement mixed with water:
They can cause effects ranging from moderate eye irritation to caustic burns.
Inhalation: Inhaling cement dust beyond the permissible limits environmental exposure may cause irritation of the respiratory tract
Ingestion: Ingestion of this product is unlikely unless in the case of a deliberate act. Small dust intakes are not harmful but in significant quantities, can cause abdominal pain and / or irritation of the digestive tract.
3.3. Main dangers for the environment
The microcemento no particular risk to the environment, provided that the recommendations of paragraphs 7, 12 and 13 are respected.
4. First Aid:
Inhalation If a person has problems from inhaling large amounts of microcemento, you will be immediately transferred to a place outdoors. In case of respiratory arrest employ the method of cardiopulmonary resuscitation (CPR) Keep warm and at rest. Get medical attention as soon as possible.
Contact with skin If contact with the powder microcemento microcemento mixed with water or irritant, wash with water the affected part and if irritation persists seek medical advice.
Eye contact If the microcemento or cement mixed with water, gets into the eyes, avoid compression and the introduction of instruments to remove it. Flush with plenty of water and seek medical advice. Contact lenses should not be worn when working with this product unless adequate protection is used.
Ingestion: Do not induce vomiting and seek medical assistance. If the person is conscious give to drink plenty of water. Immediate medical attention required.
5. – Fire-fighting measures:
Microcemento is not flammable. Microcemento, in case of fire, does not limit the use of extinguishing agents.
6. – Measures in case of accidental spillage
6.1. Personal precautions: Avoid contact with eyes. Avoid contact with skin. Avoid breathing dust. If dust atmosphere microcemento use approved dust mask. Handle the product with waterproof gloves.
6.2. Precautions for environmental protection: No microcement pour into sewers and surface waters.
6.3. Cleaning methods: Do not clean microcemento sweeping or blowing, use an appropriate method to avoid raising dust. After setting, the cement can be vented as an inert residue. The water mixed with cement hardening takes 30 to 90 minutes.
7 – Handling and Storage:
7.1. Handling
The supply of this material is carried in bulk in tanks that are downloaded subsequently closed or paper sacks big bags or silos.
The silos for unloading the tanks must be equipped with a filtration system exhaust air.
In the premises where the product is handled should ensure good ventilation.
Avoid dust clouds during handling. If not wear glasses and approved dust mask.
Avoid direct contact of cement with skin and mucous membranes.
Observe good personal hygiene.
Do not eat while handling the product.
7.2. Storage
You do not need any special precautions for the safe storage bags protect paper from moisture to avoid breakage and subsequent spillage of the product.
Keep out of the reach of children.
8 – Exposure controls:
8.1. Exposure limit values The current occupational exposure limits for cement are set by the Limit Values Daily environmental exposure as RD 374/2001 of 6 April: VLA / ED (8 hours) = 10 mg / m3. 8.2. Occupational exposure controls
Respiratory protection: In the presence of cement dust in the air using specific mask particles.
Skin protection: Wear waterproof gloves, for use in aqueous mixtures. Wear appropriate clothing adapted to the type of work and protect the skin from projections wet cement paste. When you have to work kneeling waterproof knee it is recommended.
Eye protection: Wear eye protection if approved risk of dust or projection of paste on the eyes.
9 – Physical and Chemical Properties:
General information:
Appearance: White or gray powder.
Odor:
Important health, safety and the environment:
pH in aqueous solution between 11 and 13.5 basic
Melting point:> 1000 ° C
Absolute density: 2.8 to 3.2 g / cm 3 to 20 ° C
Bulk density: 0.9 to 1.2 g / cm3 at 20 ° C
Solubility in water: 1.5 g / l at 20 ° C
Flash point: Not applicable
Size: of the order of 20 to 30% fines <5 microns.
10. – Stability and reactivity:
Stability: The product is stable
Conditions to avoid: Moisture can cause the setting of the cement.
Materials to avoid: None
Hazardous decomposition products: None
11 – Toxicological information:
Inhalation: The cement may cause irritation of the respiratory tract. The cement may cause irritation of the nasal mucosa. In extreme cases there has been an erosion of the mucosa.
Ingestion: In case of significant ingestion, cement can cause irritation of the digestive tract, causing abdominal pain.
Skin contact: Cement may irritate the skin its aqueous solutions have a high pH and may even cause caustic burns to significant exposures.
Eye contact: If cement enters the eyes can cause conjunctivitis, irritation of the eyelids (blepharitis) and cause injury to the eyeballs.
Chronic skin disease: For prolonged unprotected, as fisurativas dermatitis lesions, ulcers, hyperkeratosis, usually in the fingers may occur.
12 – Ecological Information.
Ecotoxicity: Accidental cement spill in water can cause a rise in pH. The set cement is a stable material that fixes its compounds and makes them insoluble.
Mobility: None.
Persistence and degradability: None.
Bioaccumulation potential: None.
Other adverse effects: None.
13 – Disposal considerations:
The microcemento can be removed like other construction wastes and stored in compliance with the regulations.
14 – Transport information:
No dangerous goods according to transport regulations.
15 – Regulatory Information
Hazard Symbol: Xi (irritant)
Main components: cement.
R phrases:
R36 / 37/38: Irritating to eyes, respiratory system and skin.
S phrases: S2:
Keep out of reach of children.
S 24/25: Avoid contact with eyes and skin.
S26: In case of contact with eyes, rinse immediately with plenty of water and seek medical advice.
S37 / 39: Wear suitable gloves and eye protection / face protection.
16. – Other information:
It is your responsibility to take the appropriate protective measures. The information provided in this document is given according to the data available at the time of the review of the same.
Quality guarantee
IngreMic ensures the quality of their products including the care and embellishment, provided that it respects and it follows the instructions in the respective data sheets. In turn, we certify the excellent quality that the raw material uses and its components.
To do this, we do test and periodic essay tests all our materials, as well as quality control for all construction processes.
The working methods of our workers in the works conform to the technical requirements for reforms, according to the relevant technical standards. As well as the tools and machinery used both in the application, distribution and manufacturing.
We are a company focused on personalized service to the customer and therefore IngreMic guarantees the job done in a transparent manner.
Our showrooms and factories have all the necessary conditions to offer a personalized service and optimal care, offering maximum comfort and safety. We have an excellent technical team, continued decorative coatings experts who are on hand to advice on any proposal or doubt.
These instructions are for the present state of our knowledge and provide general information about our products and our company.
High resistance
Specially designed for renovation of industrial buildings, garages mechanic heavy and intense traffic, preventing abrasion in facilities such as factories, production areas and storage. Highly desirable to be coated with epoxy paints, polyurethanes, linoleum, PVC, carpet, parquet … Having to be used indoors only.
Get your quote